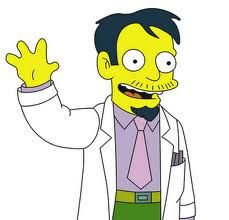 I happened across Armageddon on a Planetside subreddit, where he was complaining about Midair's jetpacks. Led me to the EXTREMELY ACTIVE Midair subreddit where I proceeded to post my thoughts about movement. Didn't argue much during Midair's development since I knew the developers and their thoughts re: Legions - can't draw blood from a stone, and all that. Buuuuut I figured that after all these years, I may as well make another exciting contribution to our little community and explain why Omni never bothered with the game. Besides, we miss you guys.
At the risk of reviving an angry argument from last month, the top Legions team (alongside most "very good [Legions] players") thought the movement was trash. The original Midair developers were a few Legions vets who wanted to nerf close-range dueling movement into the ground. Their goal was to make targets easier to hit, thereby reducing the disparity between mechanically skilled (aim-wise) and mechanically inept players.

It's important to note that within a match, most dueling/deathmatch moments occur at relatively low speeds. Think LO disruption, flag retrieval, etc. Legions offered much greater low-speed maneuverability than previous titles in the "fps-z" genre, which meant that players were no longer shooting slowly floating targets or ground pounding stationary ones. Aiming was made more difficult - too difficult for many Tribes vets, loathe as they were to admit it. The dominant NA and EU teams (Omni and .fi, respectively) were so strong because they possessed a preponderance of strong DM'ers. That isn't to say that these teams didn't run fast routes or clever strategies, but their largest advantage was their dm'ing advantage; and Omni, at least, organized most of its tactics around this fact.

Midair compresses the skill gap between strong and weak aimers by obliterating low-speed maneuverability. Players no longer have to trace lateral shifts or sudden downjets; opponents are slow and predictable. Experience is prioritized over mechanical skill. High-speed/skiing movement received similar treatment, with players being completely dependent on terrain when compared to their Legions counterparts. Again, this approach renders targets more predictable and (as a result) easier to hit.

To be fair, I'm sure the Midair movement system introduces complexities to its route running that weren't present in Legions. And I'm sure there are a good number of Tribes vets who prefer it (although I'd wager it's for the aforementioned reasons as much as it's for nostalgia's sake). I'm not saying there's no value in Midair, either - it's the game they wanted to make, and it's the game that some people love. The dev team deserves some measure of praise for sticking to its vision.

But there are many, many Legions players who weren't fans of Midair's movement system - including almost the entire elite echelon. Although a number of Omni members contributed as a courtesy, I don't think anyone (asides from Fire) even downloaded the game.
And here's my (oh so insightful) Discord analysis of Midair's vision:
[8:13 AM]Nept:
and yeah, I think they figured they'd have a lot more support from the tribes community
[8:13 AM]Nept:
for their particular style of movement
[8:13 AM]Nept:
because the tribes communities have always been insular and backwards-looking
[8:13 AM]Nept:
tribes 1/2 was best, all other tribes games bad, etc.
[8:14 AM]Nept:
so they thought if they made movement more restrictive, like it was in early tribes games (where it was basically a bug)
[8:14 AM]Nept:
they'd decrease the skill gap for shitty aimers (read: the entire tribes community)
[8:14 AM]Nept:
while hitting all the nostalgia notes
[8:15 AM]Nept:
but the tribes communities, true to their nature, complained that it wasn't EXACTLY like tribes 1
[8:15 AM]Nept:
or tribes 2, whatever they preferred
[8:15 AM]Nept:
didn't play midair
[8:15 AM]Nept:
or buy it
[8:15 AM]Nept:
and then the overly restrictive movement and its overly complex inputs
[8:15 AM]Nept:
completely killed any new player interest
[8:16 AM]Hyginos:
I shoulda bought it to add to my "ded geam" collection.
[8:16 AM]Nept:
so they double whammied themselves by relying on the tribes vets
[8:16 AM]Cant Frag:
good god, they're exactly like BF players
[8:16 AM]Nept:
right?
[8:16 AM]Cant Frag:
I hate them already
Last edited: