Legions Overdrive ModLoader V1.2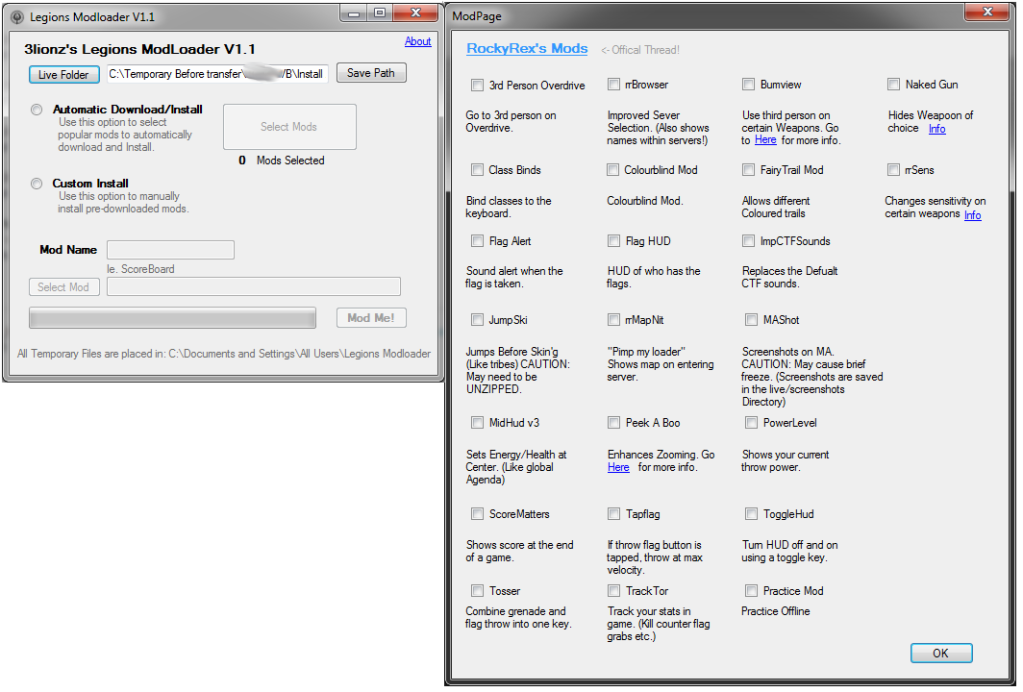 A simple and easy way to install mods quickly and efficiently.
You can also save the location of the live folder, and make custom installs.
Your Legions MUST be up to date!
*EDIT* If you have any feedback/new mods/errors PLEASE email me at
3lionzw@gmail.com
Version 1.2
Download HERE!
*
Go HERE

for the Reticle Installer.
*
Old Versions
V1 HERE!
V1.1
HERE!
Installation
Just Open up the .zip file and run "setup.exe"
Updating
Uninstall old version in control panel, and run new setup.exe
Updated in 1.2
Removed: rrBrowser and PowerLevel, this is due to it now being built into the game.
Fixed: Changed where located on start menu to correct location.
****** Stopped windows being re-sizable.
Updated in 1.1
Added PracticeMod, NakedGun and rrSens By Rockyrex
Fixed a few typos
Not working?
Make sure you have the latest version .NET